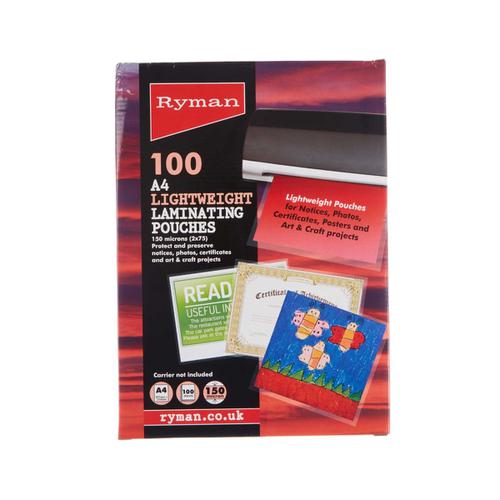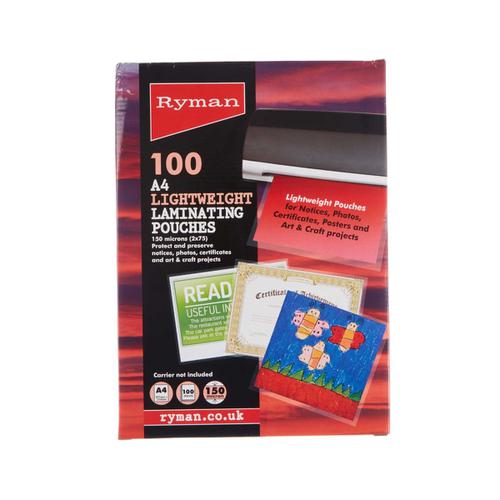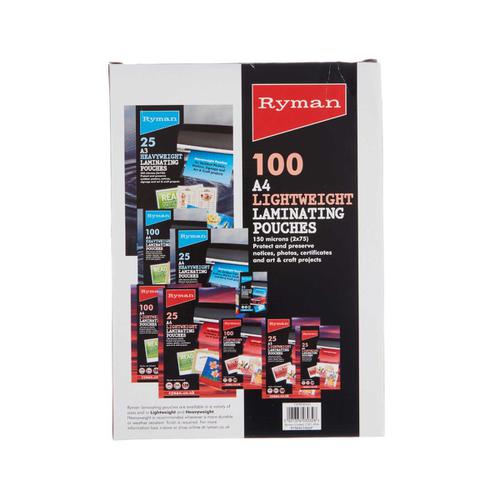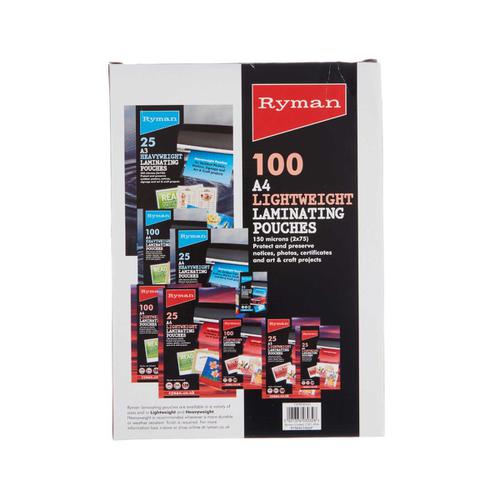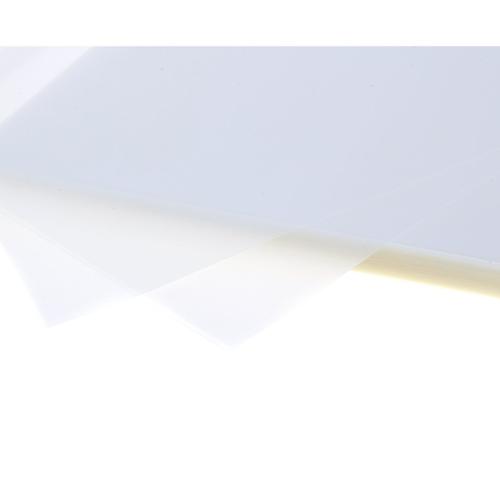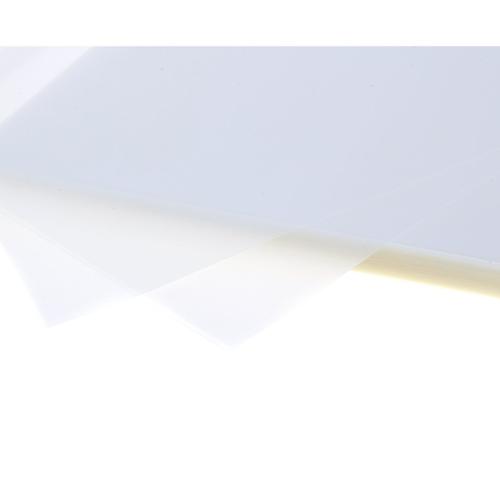 In Stock
This is a pack of 100 A4 Ryman Laminating Pouches, for use with heat laminators.

These 150 micron A4 sheets protect and preserve documents and photographs, giving a glossy effect to your laminated documents.

Each pouch is made up of 2 sheets joined at the top, which become permanently sealed when fed through a heat laminator.

These Ryman A4 Laminating Pouches are ideal for everyday school, home and office use.

Please ensure you check laminator micron capability.
Manufacturer Ryman