Specifications
Blue, Green, Pink, Yellow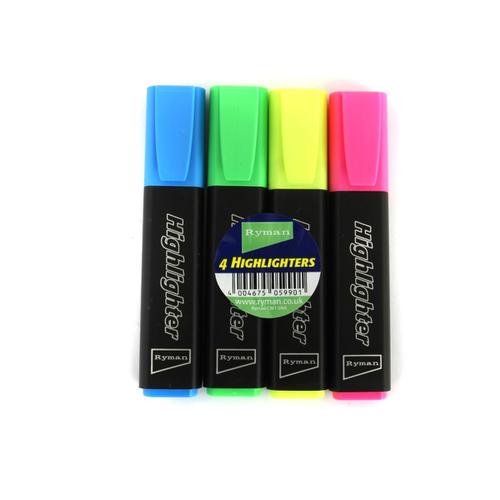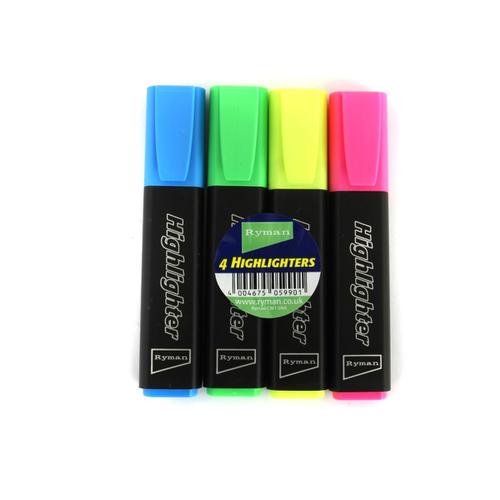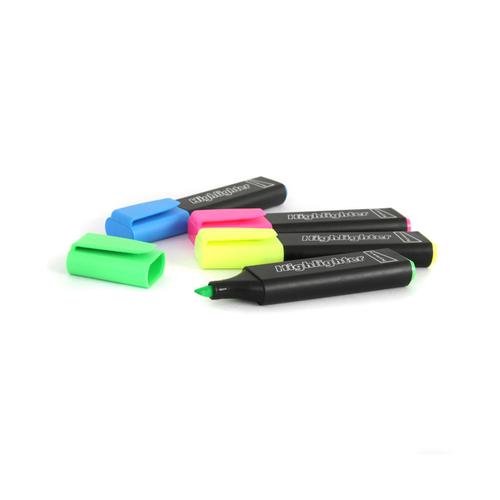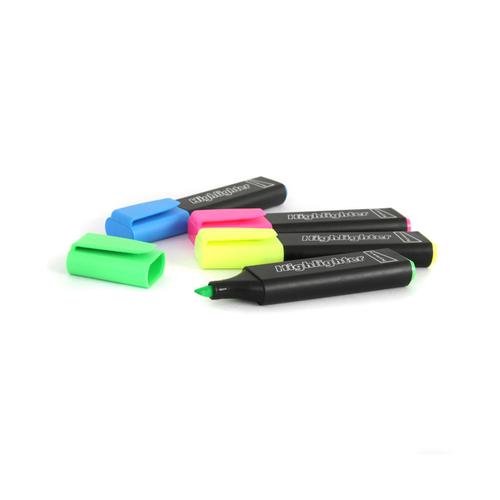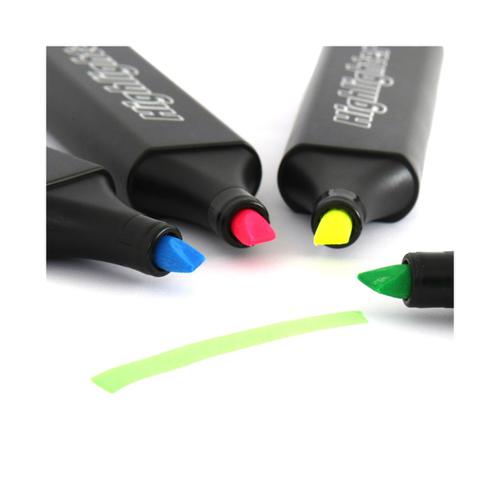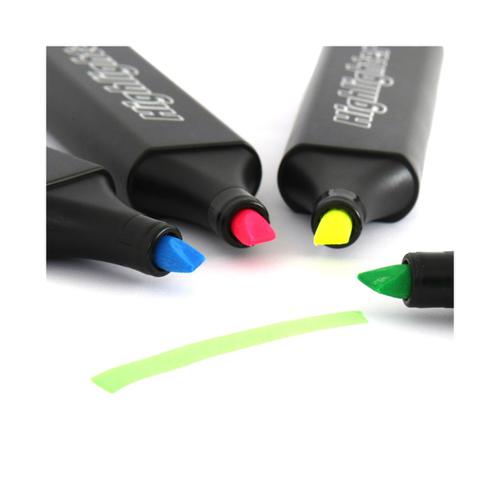 In Stock
This pack of 4 Ryman Highlighters are extra long-lasting and precise highlighters.

The highlighter has a large ink reservoir giving it an enhanced lifespan while its lightfast pigment ink is suitable for paper, faxes and copies as well as being inkjet safe, meaning it won't smudge inkjet printouts.

The Ryman highlighter is a fast-drying marker, which washes out of most textiles.

This highlighter has an ultra-soft chisel tip with varied line width of 1-5mm, making it a precise and controlled highlighter which is perfect for quick, repeated and easy highlighting of documents, revision work and study notes.
Manufacturer Ryman