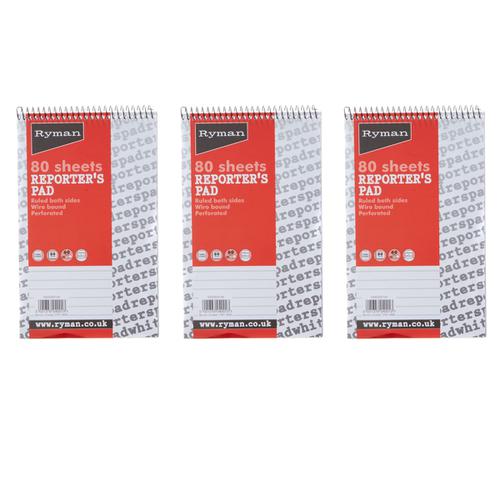 In Stock
These Ryman Shorthand Pads contain 80 sheets of paper and come in a pack of 3.

This shorthand wirebound notebook is perfect as a reporters notebook or for jotting quick notes whilst on the move.

Popular with secretaries and any form of quick note taking top wire bound allows the 80 sheets to be flipped over easily making writing on your feet much easier.

The paper itself is ruled both sides and perforated for easy removal.
Manufacturer Ryman